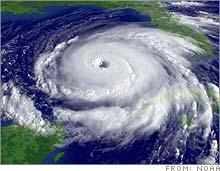 NEW YORK (CNN/Money) - Remember when gas spiked to $3-plus a gallon after Hurricane Katrina? By this time next week, that could seem like the good old days.
Weather and energy experts say that as bad as Hurricane Katrina hit the nation's supply of gasoline, Hurricane Rita could be worse.
Katrina damage was focused on offshore oil platforms and ports. Now the greater risk is to oil-refinery capacity, especially if Rita slams into Houston, Galveston and Port Arthur, Texas.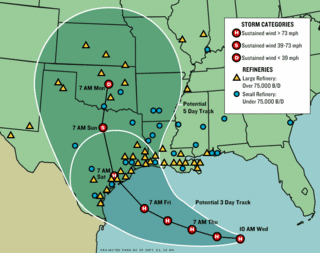 "We could be looking at gasoline lines and $4 gas, maybe even $5 gas, if this thing does the worst it could do," said energy analyst Peter Beutel of Cameron Hanover. "This storm is in the wrong place. And it's absolutely at the wrong time," said Beutel.