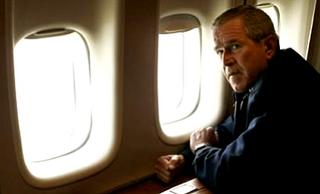 (i'll say no more except you must check out this vid at VELVETREVOLUTION. jit's in every format you can imagine, so no excuses. you'll be quizzed later -- brook)
America's Illegitimate Election 2004
It is our hope that this video may serve as the definitive record of what happened in American during the 2004 Presidential Election. It documents -- in a few short minutes -- how your American right to a free, fair and transparent electoral system has been taken from you by the cynical and un-democratic powers-that-be (and everyone who doesn't take heed -- b).
This sort of thing should never happen in the world's most important democracy. And yet -- again in 2004 -- it did. Enough is enough.
It's time for the people to take both our country and our democracy back.
take a look at this video: