Merry Fitzmas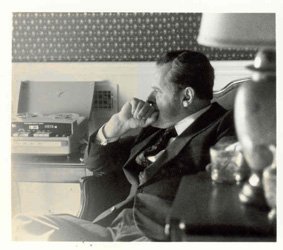 Just a heads-up to all my friends and associates on the Political Party List. Today is THE DAY.
NPR WILL HAVE COVERAGE AT 1p.m. central time.
There's been all kinds of speculation and office pools. How many indictments? Who is going down? Will Cheney resign? Will Bush be fingered?
Well, today is the day, friends.
While I don't care to speculate on how many indictments, I do have this: Today marks the end of George "the Lesser"'s political career. Now, don't get too excited, because there's plenty more crazed monkeys where he came from. Remember, this mess is
left-over tumor from the Nixon Administration and Watergate
. And don't forget the corporatist cancer that infects the Democratic Party, by way of the DLC. But today is a good day, nonetheless.
For all the tragedy we've experiences and propagated on the world --
3,000+ dead Americans in the 9-11 attacks
2,000+ dead American soldiers
30,000+ dead Iraqi citizens
10,000+ dead or missing from Katrina
Dismantling the FBI-CIA
The Patriot Act
Stolen Elections
destabilization of the Middle East
looting of Clinton's hard-fought surplus and economic wizardry (the Peace Dividend, remember that?)
loss of Americans' safety net such: Bankruptcy, Medicaid, FEMA
attacks on our court system by religious fanatics
loss of civil discourse by way of Bush's "catapulting propaganda"
and the loss of our raging economic engine by way of oil interests historical profit-taking...
I say, savor this day. Listen closely to every word of Fitzpatrick's press conference. Read everything you can get your hands on until you understand it well enough to explain to a child. Today is History -- a small victory will be won for democracy.
We still have a long way to go but celebration is a very important part of the fight. So, let us enjoy this weekend.
Recharge those batteries and be ready to FIGHT LIKE HELL until we take our country back!
--Brook