a note on JC forum changes
For years now, when someone joins the Johnson City blog I give them the basic run down on the "rules" -- "we're no different than the old Quarterbacks."
The metaphor I use is that "we're a BAR." Make yourself comfortable and grab a beer and talk. Use the same social norm expected in public. Everyone goes thru a phase of looking for fights and GOOD BARS tolerate it until it's destructive to the bar. They let it go on as long as they feel like it. We don't see much action up here. Everything can be fun for five minutes.
To post comments, you have to be
a team member
now. That means, you have to send me an email and request a Blogger Invite, making you a part of the "community." You don't have to be from JC -- you just have to play nice. Membership is the best way right now to encourage good stuff, have an open forum, and minimize the crap that sends folks off to the next whiskey bar.
Then it occurred to me... this doesn't have to be a "bad thing." You have to "register" for all forum sites and usually have to endure spam in the exchange. What can I do to sweeten the deal? Is it possible there's more fuel in this metaphor?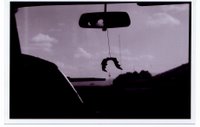 Well, maybe...
In the coming weeks we'll offering music here on the blog. There will be a
streaming
option and a way to
purchase new and archive recordings and digital files
.
By registering with the site you'll make yourself available to early updates on the project, submit material and help in the search for ARCHIVE material: both recorded and print (Mr. Ramsley). I'll start with some Andy Boy because we've got the material here collecting dust. Brian and John seem to be interested in participating. I'd love to offer material such as board tapes and lesser-known recording projects that are still unreleased. This invite goes out to any all JC band-folk. Now and then.
If you're anything like me you're a little too busy, tired and brittle to get out and see much music but I listen to plenty of internet streams and downloads. Might as well pull out the old stuff and enjoy. Who knows what will turn up?
Have a lovely week you guys. In the meantime you can hang, talk amongst yourselves, send me an email. The bands will be here soon. -- brook