(geez folks -- it's the day for GOP sexual terror. here's something else i ran across... waaaay scarier than the Homeland Security perp. These guys are getting the biggest REPUBLICAN SWEETHEART DEAL ever. Sodomizing collegues attending (get this)
"a weeklong student government leadership skills camp."
so, my question is WHAT is it about REPUBLICANism that corresponds to this sort of criminal behavior? Why the need to assert power in sexual, psuedo-sexual, sadomasochistic terms? have fun thinking about that. i'm going to see if i can't find some pretty flowers to look at -- brook)
PHOENIX (AP) - Two young men charged with sodomizing 18 boys at a youth camp last year have been offered a plea agreement that may net them little jail time and no record of sexual assault.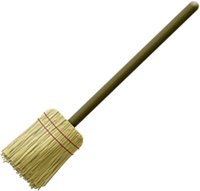 Clifton Bennett, 18, the son of Arizona Senate President Ken Bennett, and his co-defendant, Kyle Wheeler, 19, were charged in January with 18 counts of aggravated assault and 18 counts of kidnapping for the incidents, which happened at a youth camp last June. The younger Bennett confessed to police that he and Wheeler sodomized the 11- to 14-year-old boys with broomsticks and flashlights in at least 40 incidents, court documents show.
Yavapai County prosecutors now say they'll drop all but one assault charge and likely recommend little or no jail time if Bennett agrees to plead guilty.
Wheeler has been offered a similar deal but faces an additional assault charge for choking three boys until they passed out.
The plea agreements were presented in court last week and could be finalized Monday.
The plea deal infuriated parents of some of the boys, who say their sons were sexually assaulted and traumatized. They want Bennett and Wheeler to face sexual-assault charges, undergo mental evaluations and do more jail time.
The boys have had trouble going to the bathroom, sleep with clothes on, are afraid at night, and have undergone sexual-assault counseling, parents said.
"Our biggest concern is that these kids are going to do it again," the mother of an 11-year-old Tucson boy told The Arizona Republic. "My son had something shoved up his butt seven or eight times. If that's not sexual assault, what is?"
Prosecutor James Landis told a judge at last week's hearing that the "broomsticking" was a hazing ritual and
a punishment
, not sexual assault. (which begs the question, "who gave them the power to punish their collegues this way" -- brook)
The plea agreement describes the assault charge as
"a non-dangerous, non-repetitive offense."
Landis told the judge the case was never viewed as "sexual in nature," partly because prosecutors could not prove the two young men had sexual intent.
But legal experts, sex-crimes prosecutors and victims'-rights lawyers say the acts clearly fit the definition of sexual assault.
"They could have been charged with sexual assault," said Sue Eazer, supervisor of the Pima County Attorney's Special Victims Unit. "Sexual assault is oftentimes not motivated by sexual desire."
Requiring proof of intent in a sexual assault case is a "red herring," according to Andrew Vachss, a New York lawyer specializing in child cases who is also a best-selling author on the subject. He said intent in this case is being used as an excuse to cut a deal.
"The bottom line is you don't have to prove sexual intent when you have such gross assault," Vachss said. "It looks like one of the most sweetheart deals of all time."
He implied it is unlikely a jury would agree with the prosecutors.
"Let the perps tell a jury, 'I inserted a foreign object into the rectums of little boys, but I had no sexual intent.'"
The prosecutor referred questions to Yavapai County Attorney Sheila Polk, who said she was ethically barred from talking about the case while it is active.
The 18 boys
were chosen to attend the weeklong student government leadership skills
camp in Prescott because they were
among the state's top student leaders.
(must be a tradition in Republican "circles" -- brook)
Records show the defendants were assigned to stay in their cabin and announced that campers who broke rules would get a "brooming" soon after the boys arrived. A police report of the incidents wasn't made until six months later, when one of the boys told a school official.
Bennett apologized for his role in court last week, saying he was "trying every way he can to rectify the situation."
His father, Sen. Ken Bennett, R-Prescott, sat behind him. A Prescott native and businessman, he hasn't spoken about his son's arrest except to issue a brief statement expressing concern as a parent. (he's concerned for being his little monster's parent)
Lawyers for the younger Bennett declined to comment but wrote the county attorney saying he "took responsibility for his role, showed remorse and admitted that this "hazing' was inappropriate."
The letter said
Bennett was an honor student and active member of the Church of Jesus Christ of Latter-day Saints
who plans to go on a mission in September.
"A felony conviction for assault will make his desire to complete his mission impossible," they wrote.
Prosecutors told parents they plan to ask for five days in jail on the one count for each defendant, said Lynne Cadigan, a lawyer for two victims. They could face a maximum two years in prison under terms of the plea deal, but the judge could reduce the charges to a misdemeanor
and no jail time.